Perfect for kids and adults, with tons of memorable photo-ops and activities, World of Barbie is finally open! This vibrant experience takes place at Frisco's Stonebriar Centre in the DFW area.
For a limited time only, snag 20% off certain tickets throughout Black Friday weekend using the code FEVERBF20WB when booking between Nov. 24th-27th!
World of Barbie has so many different areas and spaces to explore, including the World of Barbie® museum featuring six decades of dolls, styles, accessories and memories! Everyone remembers the retro lavishness of the Barbie® Dreamhouse and now you can hangout in a life-sized version of it! There's also a Camper Van (built by the world famous West Coast Customs).
There's so much to see at World of Barbie!
Get camera ready and say your piece in the Barbie® TV Studio. Mic check please! Record a hit single in the Barbie® Music Studio too. And yes there's even a Barbie space shuttle! Take off in the Barbie® Interstellar Airways shuttle and leave the other earthly beings behind! 
Tap into all of your creativity at World of Barbie!
When you come back down to earth from space, don't forget to visit the gift shop, where you can choose an outfit for your own Barbie! The Barbie Build It feature is an add-on to the original ticket price. 
There are adult and children ticket prices, to add the Build It Barbie feature will cost an additional $55. There is also a discount for students, seniors (65+), first responders and military!
For a limited time, there's an adults-only drinks experience called Sips After Sunset at World of Barbie, perfect for a catch-up with friends!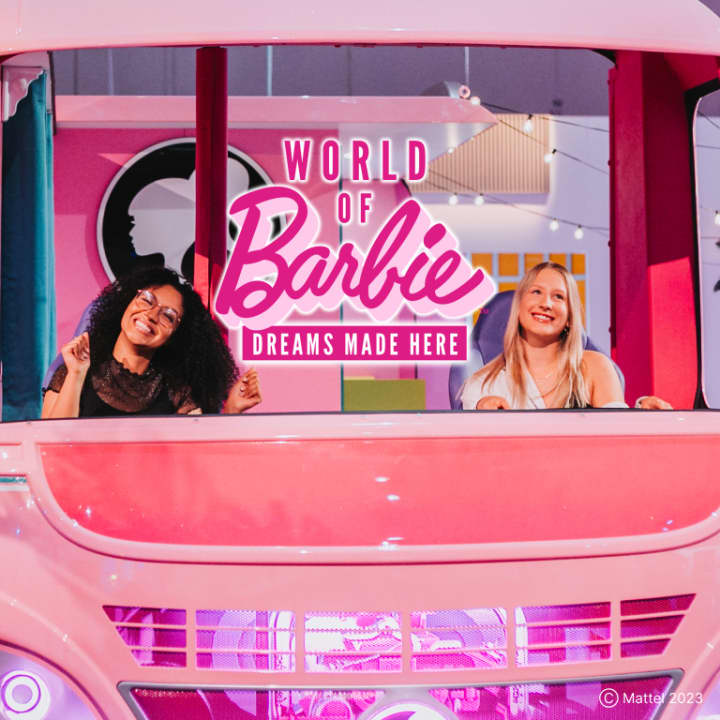 ---